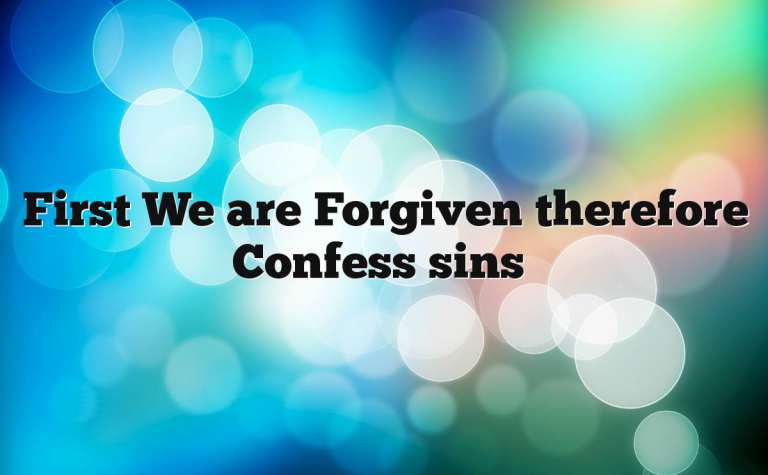 First Forgiven, then Confess your sins
James 5:15-16
New International Version (NIV)
15 And the prayer offered in faith will make the sick person well; the Lord will raise them up. If they have sinned, they will be forgiven. 16 Therefore confess your sins to each other and pray for each other so that you may be healed. The prayer of a righteous person is powerful and effective.
Forgiven ( God Forgiving Us )
Confess your sins to EACH OTHER ( Not to God : because God already forgave you in Point number 1. )
Example Situation
Forgiven : Imagine someone paid off all you debts
Confession of sins : You tell to others that your debts have been Paid by that someone
Jesus is that person who paid off all your debts.
Old Covenant Confession of sins
Proverbs 28:13
New International Version (NIV)
13 Whoever conceals their sins does not prosper,
    but the one who confesses and renounces them finds mercy.
Confess your sins
Possible Forgiveness from God if the confession and the repentance is genuine
We are not under Old Covenant
We are under the New Covenant